Working closely in partnership with clients to fit with their culture, work towards their objectives and ensure that initiatives land and achieve the desired results.


Nick Stevens
CEO
Eximius Group
As a growing recruitment business, we needed to ensure we had the right talent in place to continue our growth and to drive profit.  We've engaged Talent Advantage to work with us on a 2 year project to build the structure and capability we need for long term growth.  

Sarah is working with us onsite one day a week to develop and support our hiring and training capabilities, as well as providing advice across all areas of HR and Talent Management.  She brings a wealth of experience and a real understanding of how to scale recruitment businesses effectively.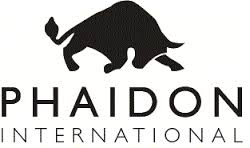 Adam Buck
CEO
Phaidon International
We initially engaged Sarah to support and develop our HR and Internal Recruitment teams.  She also designed and delivered an offsite management training event for us.  Based on our experiences, we employed her full-time as HR Director on our exec board.  

Sarah was pivotal in providing and delivering the strategy and structure we needed to grow our headcount in a profitable, sustainable manner in line with our vision.  Now that she's moved back into consultancy, we'd be happy to engage her services again.


Lorraine Makepeace
Head of Amazing
The Chemistry Group
As a consultancy working with FTSE 100 organisations, we need to ensure our staff deliver brilliant outcomes for our clients.  So we're continually developing our teams to be the best in the market. We brought Sarah in to design an in-house development programme to compliment our existing behaviour change tools so that we had a fully rounded programme for our business analysts and consultants.  

This included topics such as presentation skills and project management.  Sarah really understood our business and designed a great programme.  She was a perfect fit for us - her Psychology background gives her relevant expert knowledge, her experience makes her able to apply things practically and her personality makes her great fun to work with!